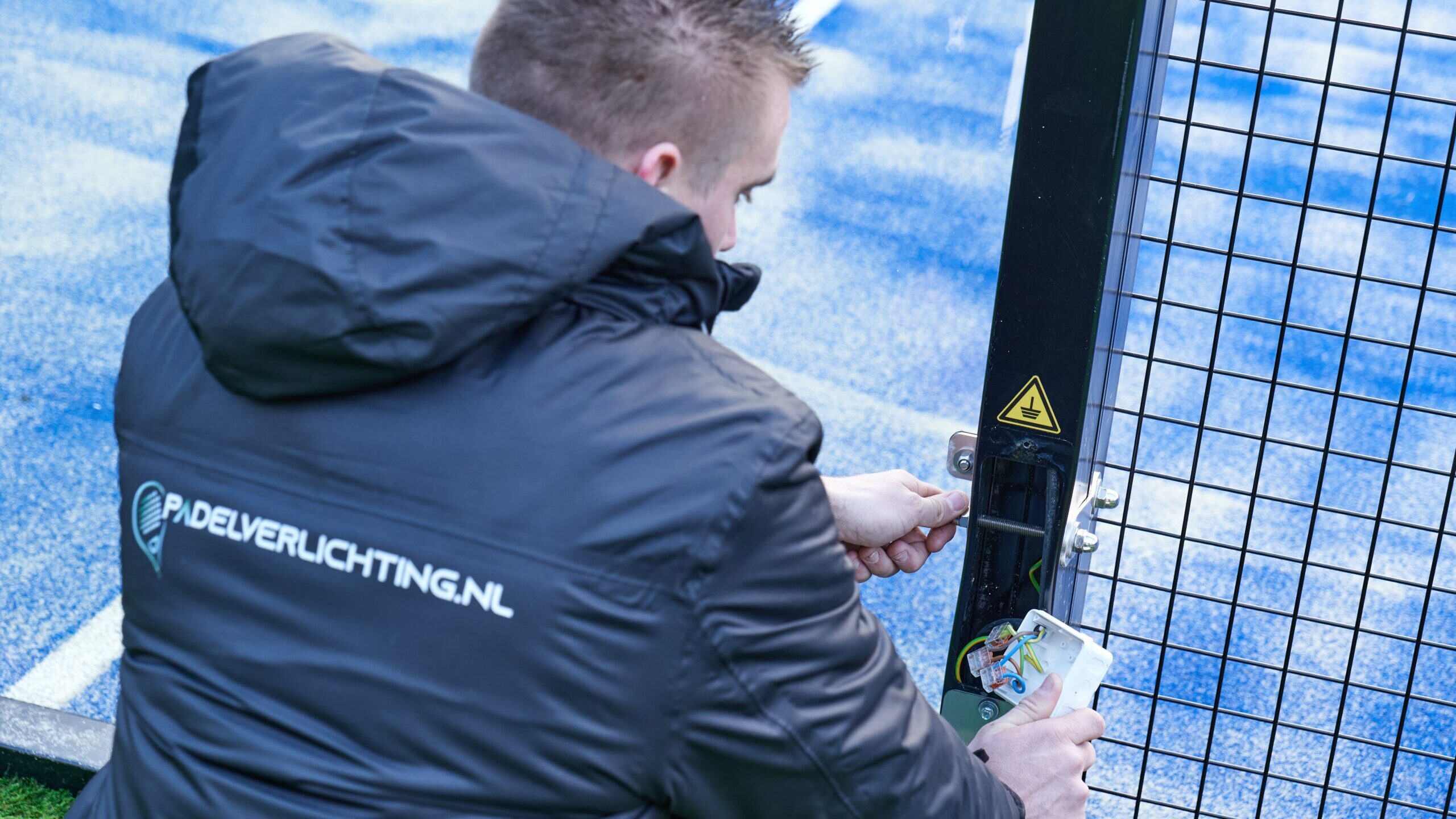 Additional services for padel courts
Our expertise extends beyond padel court lighting. We would be happy to advise and support you in other electrotechnical work, such as the installation of solar panels or domotica. And would you like to have your fixtures cleaned? Have a noise barrier installed? Or want honest advice about your lighting? We do that too.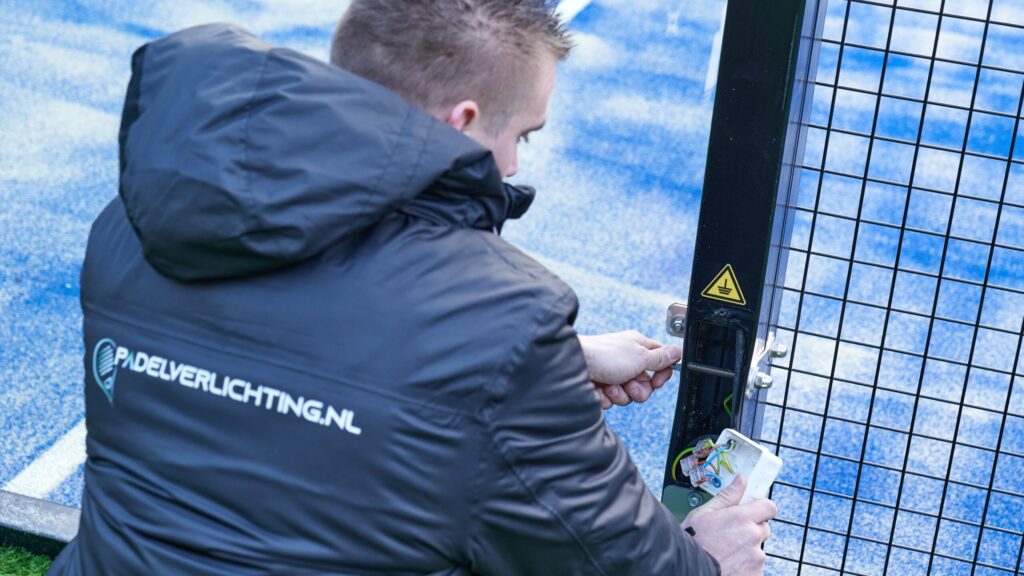 Electrical-technical services for padel courts
Our preference is to transform every padel court into the best padel court. This is why you come to us not only for top quality padel court lighting, but also for all electrical work on and around the padel court. For example:
Solar panel installation
Connection of WiFi points
Installation of a camera or security system
Installation of smart control (domotica)
Integration of lighting in the Lumosa system
Fitting an electrotechnical installation or outside cabinet
We can advise you about the smartest solutions, look for options within your budget and oversee the entire process. And we only go away again when everything is working 100%.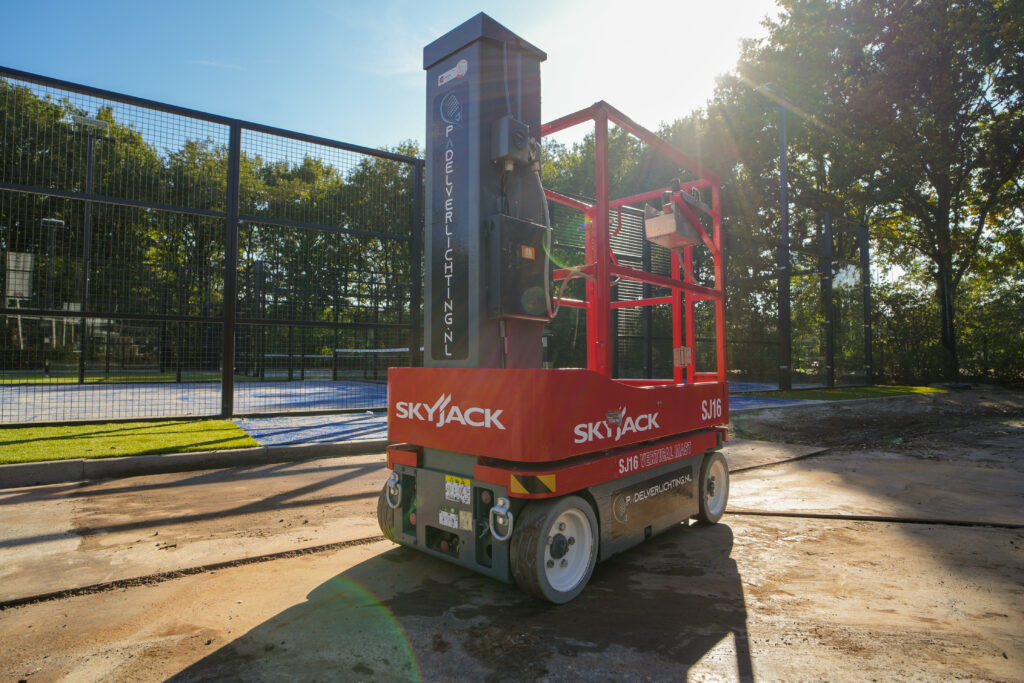 Aerial platform rental
We have special aerial platforms that don't damage the floor beneath and which can fit through narrow doorways. We use them ourselves but you can also hire them from us. Useful if you want to do your own maintenance or small repairs. The rental prices includes delivery and collection service. Interested? Feel free to contact us to plan a date.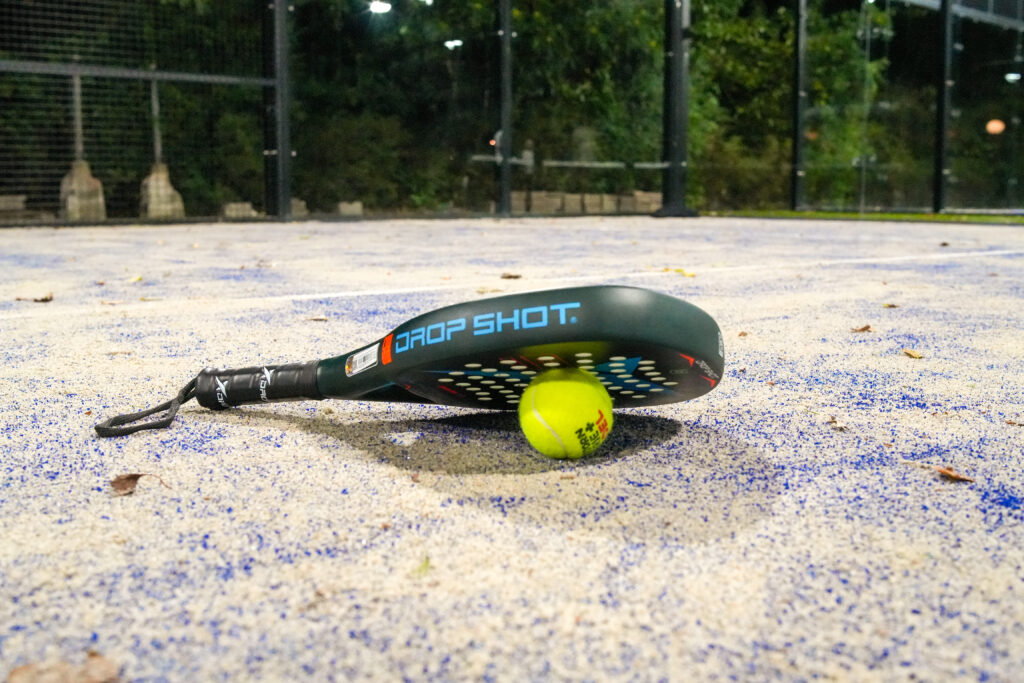 Professional advice and a bespoke lighting plan
Would you like some honest, expert advice about lighting for your padel court? Are you unsure which fixtures would be best or how many of them you'd need? Are you dissatisfied with your current lighting? Or would you like to become more sustainable by using our fixtures with the most energy-efficient LED lighting on the market?
We'd be happy to come and visit you to provide you with comprehensive advice and draw you up a bespoke lighting plan. We listen to your wishes, take your budget into account and draw up a personalised lighting design for the very best padel court lighting.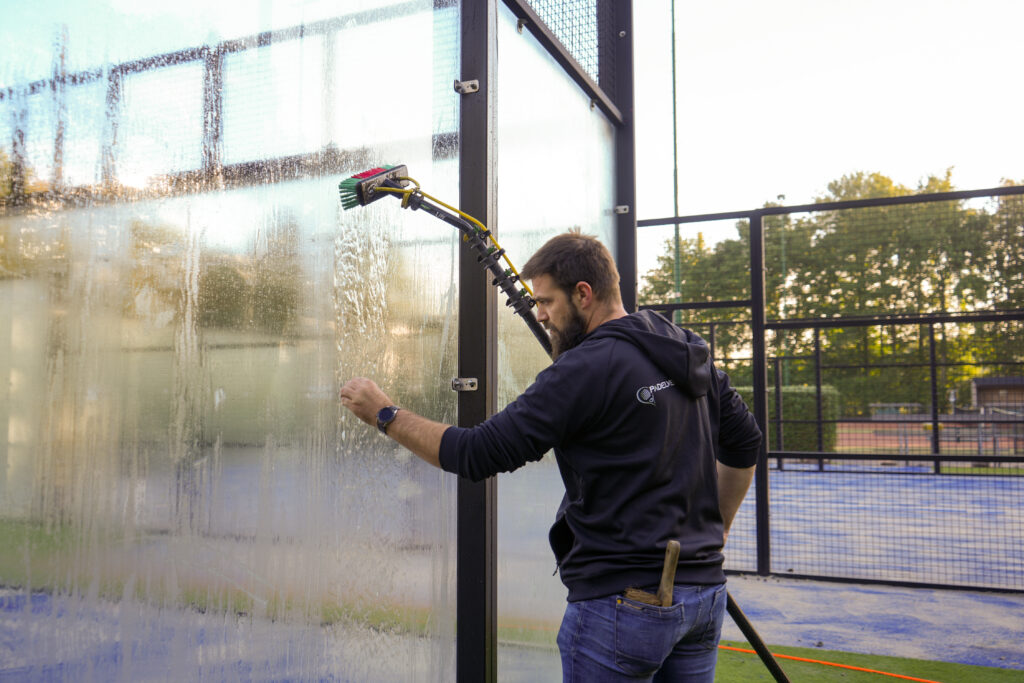 Glass and fixture cleaning by Padelverlichting
Dust, rain and dirt all collect on fixtures. Not only does it look unprofessional, but it ends up affecting the quality and evenness of the light.
Regular cleaning of fixtures is necessary for optimal lighting. No time to do this job yourself? Then we can make an appointment to come to you with our TeleWash system. It allows us to reach every one of your fixtures and make them sparkling clean again.